MERCHANDISE
NOTE:
Starting February 2006, you can now order G.W.A. (Guitar With Attitude) at the SONIC AGE RECORDS online store (as well as Overlorde's RETURN OF THE SNOW GIANT and the KEEP IT TRUE IV DVD featuring Overlorde). This is an especially good option for fans who do not reside in the North America. They can accept payments via Paypal, Moneybookers, or bank transfer.
--------------------------------------------
Order M.E. merchandise! Use the below e-mail link to request for a quote. Just include what items you want, how many of each, and country or state where the shipment is going. You will receive a reply within 24 hours with the total cost, including shipping.
Money order or Paypal only. Sorry, no Credit Cards.
>>>>>> Request Quote <<<<<<
G.W.A (Guitar With Attitude)
CDr Demo
Price: $10.00
13 songs, 52 minutes
See the full track list, and hear some MP3s, here.
Attention Dealers & Distributors: Inquire about bulk pricing on this item
OVERLORDE 2000
CDr Demo
Price: $5.00
4 songs, 15 minutes
Rated perfect 12 by Germany's HEAVY, ODER WAS?! magazine!
METAL-RULES.COM VOLUME 1
COMPILATION CD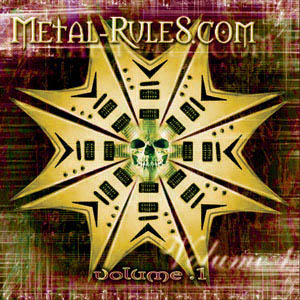 Price: $11.00
16 songs (various artists), over 60 minutes of metal!
Overlorde's contribution to this CD is a live version of SNOW GIANT, unavailable elsewhere. Recorded in 2002.
OVERLORDE FORCE RECON BEER STEIN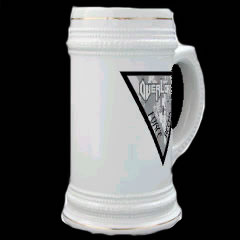 Price: $19.00
Ceramic beer stein with the Overlorde fan club "Force Recon" logo
Only a few left!
s shipping
---
Overlorde: RETURN OF THE SNOW GIANT

(CD, Digi or Vinyl)




USA: The End Records

USA and World: Sonic Age Records

The CD and Vinyl version of the album is available at Vintage Vinyl in Woodbridge NJ and other stores worldwide.

Various: KEEP IT TRUE IV Official Festival DVD

Region 0. PAL format

Click here to see the promo video for Overlorde's songs.

USA and World: Sonic Age Records

This page is a part of www.meflyingv.com. This site is best viewed with your "Screen Area" settings at 1024 x 768.

Copyright 2003 by Mark Edwards & Armored Force Publishing. Use of materials found on this site without consent is prohibited.

Contact at me@meflyingv.com